Events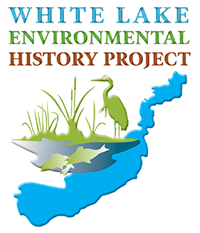 There are many educational events planned as part of the White Lake Environmental History Project, including a speaker on the value of documenting local environmental history, an oral history presentation and workshop, an environmental history movie night, and conservation-themed family activities. These events will be scheduled throughout the project and most will be held at the library.
Upcoming Events
As new conservation-themed educational events are planned, we will list them here by date in chronological order until the event is past; at that point the event announcement will be moved to the "Past Events" section below. Come back often to this page. Better yet, use the Contact Form to sign up for our email list to stay informed—to sign up for the email list be sure to include "Email List" in the Question/Comment box!
Project Feedback

We would like to know how we are doing. If you have attended any of these events, we would like to hear from you.
Past Events
Although the events listed below have already occurred, you may still follow the links in the descriptions to read about them. Past events are listed in reverse chronological order.
Videos and Viewpoints
Clips from the WLEHP Interviews and a Panel Discussion
Up Close and Wild
Outdoor Discovery Center of Holland, Michigan

Restoring White Lake Educational Film Series
Rain Gardens
Patricia Pennell
Valuing White Lake's Environmental History
Dave Dempsey
Lumbering on the White River
Lakeshore Museum Center
White Lake Critter Caper!
Exploring Animals that Live In, Above and Around the Water
Public Rollout Event