White Lake Environmental History Blog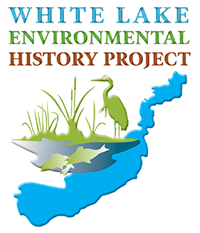 The White Lake Environmental History Blog, written by Tanya Cabala of Great Lakes Consulting, highlights a variety of aspects and issues associated with White Lake's environmental history, and provides a vehicle for community ideas and discussion. We welcome your participation in our discussion and look forward to an active exchange of ideas. The comments of area residents and visitors are requested, welcomed, and desired!
We want to publish your comments, but we expect conversations to follow the conventions of polite discourse. We don't edit comments to remove objectionable content, so please ensure that your comment meets our moderation policy below.
Our Moderation Policy
We will not post comments that:
contain abusive, obscene, indecent or offensive language
include defamatory, abusive, harassing or hateful remarks or make unproven or unsupported accusations against individuals or organizations
constitute spam, promote services or products
invade anyone's privacy or impersonates anyone
are far off-topic
contain long embedded URLs
contain excessive links or contain code
Your comments are welcome at any time and will be posted during regular business hours Monday through Friday. Comments submitted after hours or on weekends will be read and posted as early as possible the next business day.
Protect Privacy
To protect your own privacy and the privacy of others, please do not include phone numbers or email addresses in the body of your comment.
Questions/Comments/Project Feedback?
If you have questions about this blog, our moderation policy or how we apply it, or any comments about the White Lake Environmental History Project, we would love to hear from you. Please Contact Us via this website.